Communication With Customers During The Crisis Period
We have been experiencing the crisis that has affected the incomes and causing jobs loss of more than 31 million Vietnamese people and corporate customers are also changing. You will also be in a dilemma on communicating with customers. How will you help your customers when your company and yourself are also having difficulties? Moreover, you are not only forced to talk but also have to share and sympathize to show your extreme goodwill with your customers and make a difference. Is it too difficult?
Sure, it is, but nothing is impossible. When you prepare the messages to communicate with your customers, you need to note a few points as below:
1.Show your sincere sympathy instead of your excessive grief
Crisis is the best time to show your extreme goodwill to customers and partners: Listen and share,…  But for those customers who are facing difficulties caused by the pandemic and if you evoke "pain" in their hearts with the excessive grief, your goodwill will cause the reverse effects.
In any situation, you need to listen and show your sympathy with the optimistic messages. It will be good if you can accompany your customers to overcome difficulties and willing to bring added values to your customers without being asked. This will help to develop good relationships between you and your customers, which can bring business development opportunities to you and your business in future. When the situation changes, you will see how the relationships with your customers will contribute to the revival of a business.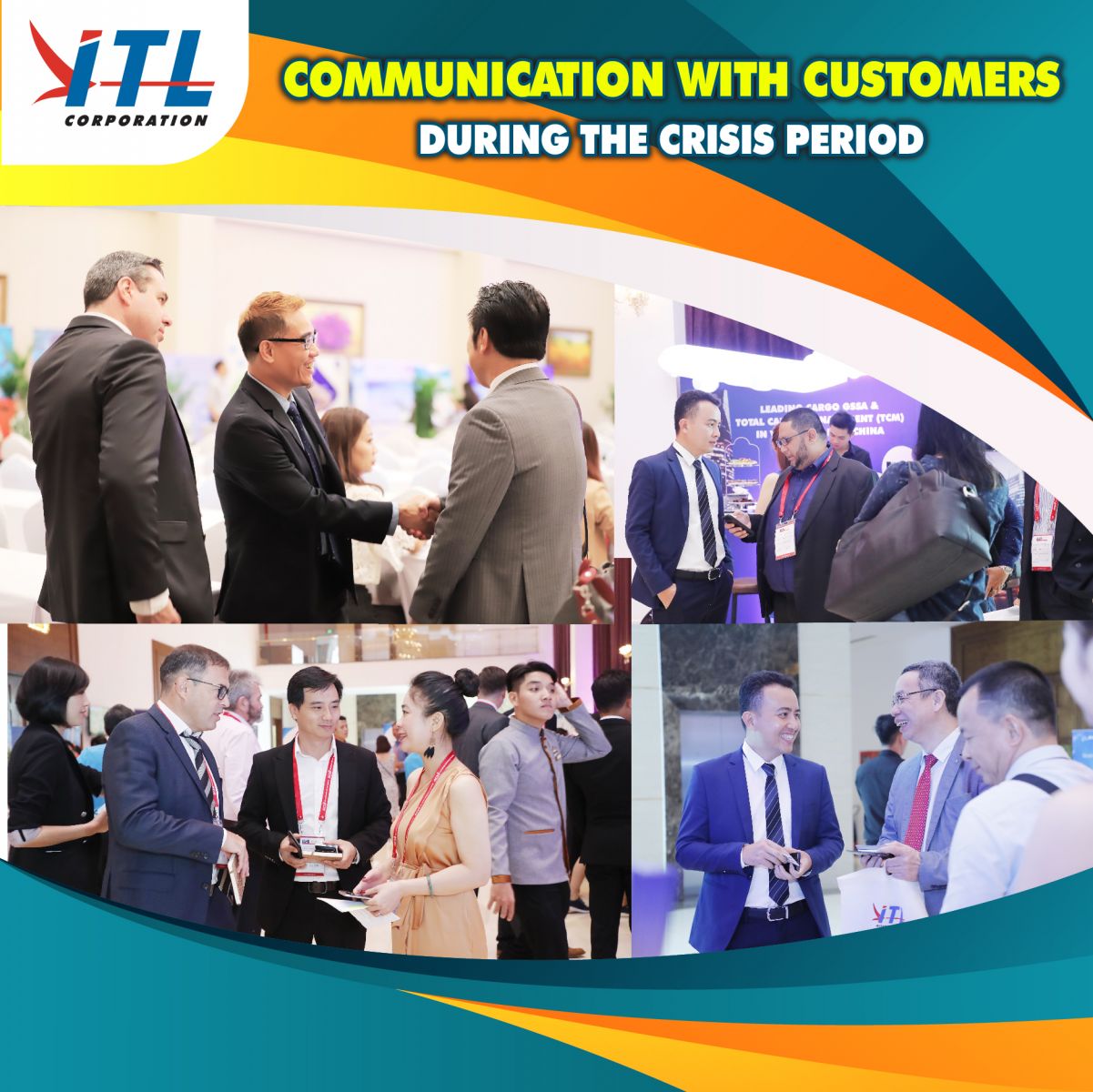 2. An action is worth a thousand words
You have always welcomed all the comments, suggestions from customers for so long and considering this as a friendly customer service. However, if you appear and help your customers in time, the effect is even greater. Therefore, you should consider completing your commitments as a strategy to create a competitive position.
3.Be ready to establish the "New Normal" status
Not only customers' view but also their behavior has changed, especially after the Covid-19 pandemic: Customers' demands will change, higher demands; They will be interested in other features and benefits in the products that we offers; Competitors will have the ways to compete differently; The supply chain will not be the same as before,…
Therefore, all the BUs and ITL employees have been ready for establishing the "New Normal" status after this crisis by improving our operation activities; Completing the operation process; Flexibly find solutions and add values to meet the increasing customers' demands,…
4. Add more values to your customer
Seizing opportunities in the crisis period can make a difference and change the situation.
Show your extreme goodwill and your conscientiousness on working with your customers, even your efforts on working with customers do not bring you good results, you will not regret because you have tried at your best. However, when you do not achieve results as expected, you need to find out the factors that have hindered you from achieving the results, learn from the issues, find the best solutions and seek for supports from Heads, Leaders and other BUs if any.
Coordination and mutual supports between the BUs is very important. When we cooperate we will create the highest values and capacity for business. Even when you think your BU has already provided the best services to your customers, it is not enough because the integrated strength will make the difference of the business.
Break the silo – Let's break the wall between the BUs because we are ONE. The final results will be equally divided to the BUs and bring values ​​to business.  Communication is also the way to break the silo at business, to bring us closer and moving forward to the common goal.
At ITL, all the BUs and ITL-ers will  continue making more efforts to provide our customers and partners with the added values, especially during this period.
We believe that just be TOGETHER, continue making more efforts, trust the CAPTAIN, we will overcome this "Pain" period and enjoy the "Gain" soon.